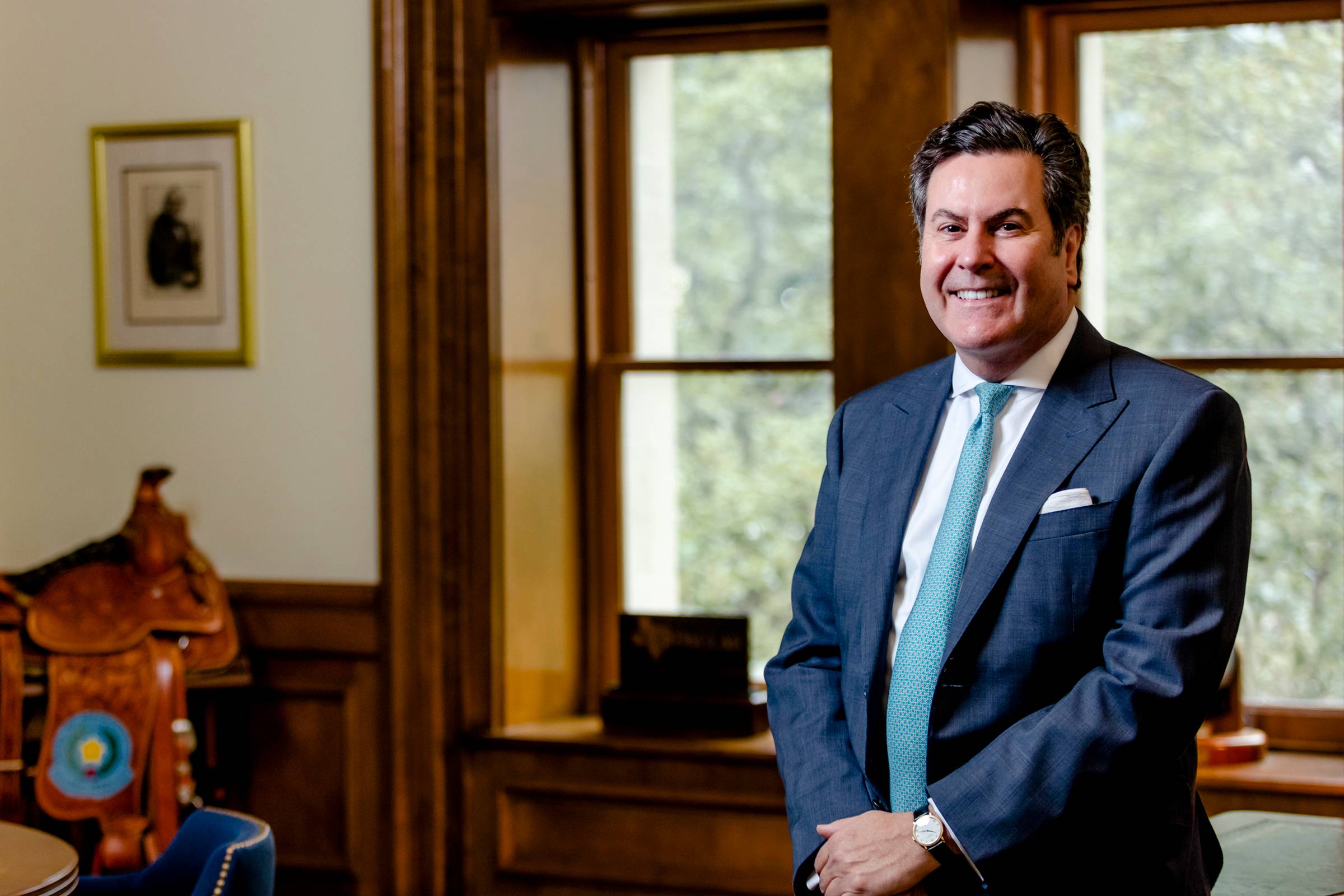 The Texas State University System is a more than $1.65 billion annual enterprise. We manage nearly 32,000 acres, which is about 50 square miles, more than twice the size of Manhattan. We operate a hotel and golf courses, and ranch cattle. In short, we are a large enterprise. But, the difference is that while our size is big, our focus is small: to make lives better through education. Period.
We continue to train teachers well (and also scientists, and physicians, and linguists, and researchers, and business professionals, and engineers, and others—in all types of fields). In fact, each of our schools has been recognized for the quality of its various programs—whether a student strives for a certificate, an associate degree, a bachelor's, master's or doctorate.
In addition—to a greater extent than many university systems—we educate a large number of first-generation college students. We know that when those first-generation college students graduate, they most likely will marry a college graduate and their children will become college graduates. This is transformative, not just for them, but also for Texas. So, we are doing what we have done for a century now: transforming lives—transforming Texas.
The Texas State University System, its colleges and universities offer a place where people want to go; where people want their children to go; and, where people are proud to have been. Their degree gets more valuable with each year that passes. As the Texas State University System celebrates more than 100 years of service to the state, I reflect upon its noble and grand tradition and great history that are only eclipsed by the possibilities ahead.
The future is the result of what we do now. Each day we sow the seeds that we must one day harvest. With each major decision, we must think of the multi-generational consequences. It is this continuous commitment to a long-term vision of excellence that will keep our colleges and universities moving forward through the decades.
Our work is important. The needs are great. The possibilities, unfathomable.

Brian McCall, Ph.D.