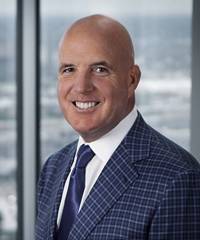 Earl C. "Duke" Austin, Jr. serves as President and CEO of Quanta Services. He has been instrumental in growing Quanta Services into a Fortune 300 company with more than $16 billion in revenue and more than 50,000 workers worldwide. Austin has led significant growth in Quanta's key markets, including the strategic development of the company's capabilities for all phases of infrastructure solutions. From assessment and planning to engineering and construction to operations and management, Austin has transformed Quanta Services from a construction company to a partner of choice for critical infrastructure solutions.
Before joining Quanta Services, Austin was president of North Houston Pole Line, LP, now a Quanta Operating Unit. His vision and intimate understanding of the electric power, gas, and telecommunication industries manifested in the exceptional strategic growth of the Texas-based firm. In 2009, Austin joined the Quanta executive team, leading the expansion of pipeline operations. Building on his success, Austin was named president of Quanta's Electric Power Natural Gas and Pipeline Divisions. He also served as Chief Operating Office before assuming the Chief Executive role in 2016.
Austin holds positions on the CEO Roundtable, the board of the Southwest Line Chapter of the National Electrical Contractors Association, the Junior Achievement board of Southeast Texas (JASET), and the executive committee for the Greater Houston Partnership (GHP).
A Sam Houston State University graduate, Austin received his Bachelor of Science in Business Management and Accounting. In 2016, Austin received the Sam Houston State University Distinguished Alumni Award. Austin resides in Houston with his wife, three sons, and one daughter. His term on the Board of Regents expires in 2029.