Lamar State College Orange
Situated on the banks of the Sabine River in downtown Orange, Lamar State College Orange (LSCO) has served as a bridge to a bright, Orange future to citizens of Southeast Texas for more than 50 years. From humble beginnings in an abandoned elementary school building, LSCO has developed into a dynamic institution that serves more than 2,300 students.
Adjacent to the riverfront, the campus occupies 14 landscaped acres and features eight academic buildings. The Ron E. Lewis Building, completed in 2001, is the campus focal point. It houses both the library collection and the college's administrative offices. A new Gatemouth Outdoor Plaza, a study area for students and a community gathering place, was added in 2021, and a new Workforce Education Building is currently under construction. A new Academic Building is also under construction after the Texas Legislature approved $37.4 million for its creation.
Lamar State College Orange is a two-year institution that offers both academic transfer and career-oriented programs of instruction. The academic transfer curriculum is designed for students who ultimately want to earn a bachelor's degree. Students can earn an associate's degree while taking freshman and sophomore-level courses that transfer to any public four-year institution in Texas.
Students who want immediate entry into the job market can choose from a variety of technical programs that are geared to the needs of the local workforce. LSCO offers nearly 30 different career-oriented degree and certificate programs, including outstanding and recognized programs in Nursing, Dental Assisting, Industrial Technology and Information Technology.
LSCO also provides an array of non-credit learning opportunities that range from hobby and personal enrichment courses to customized workforce training. The workforce offerings address specific needs identified by local industry partners and can be delivered on campus or at the workplace.
LSCO aims to create Hope and Opportunity for each of its students in whatever career or academic field that they choose.
President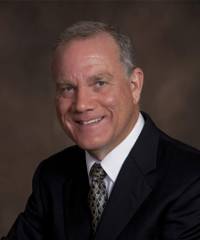 Quick Facts
Founded: 1969
Enrollment: 3,022
Degrees: 22 certificate and 26 associate degree programs
Mascot: Gators
Contact
410 Front Street
Orange, TX 77630
(409) 882-3314